Podcast – Episode 0327 – Noble Vices Of Each Personality Type
Download Episode Here – right click link and select "Save Link As…"
In this episode, Joel and Antonia talk about the noble vices of each personality type.
In this podcast you'll find:
Betsy Garmon, who we interviewed for our Empowered course for INFJs and INFPs

 

, introduced the idea of noble distractions.

What is a noble distraction / noble vice?

Why is a noble vice bad for us even though the story around it is good?

Looking at codependency as a type of noble vice.

The world often rewards us for noble vices

How to start looking at your noble vices through your 10 Year Old function

An example from some INTP group coaching sessions

What is it about our 10 Year Old and the way we use it that makes it a good place to start?

What does the noble vice narrative look like for each 10 Year Old function, and how can we use our Copilot to reframe this?

ExFPs – Effectiveness (Te)

Moving from "a flurry of action" towards "presence"

ExTPs – Harmony (Fe)

Gaining social approval versus "living your truth"

Thoughts on why noble vices can't go on indefinitely

How does feedback keep dissonance going?

Internal expectations and noble vices

IxFJ – Accuracy (Ti)

How can you move from perfectionism to meeting needs?

IxTJ – Authenticity (Fi)

Moving beyond a static identity

INxPs – Memory (Si)

The virtue of consistency versus getting out of your comfort zone

ISxPs – Perspectives (Ni)

Overcoming image management as a vice

ESxJs – Exploration (Ne)

The importance of slowing down instead of "reinventing the wheel"

ENxJs – Sensation (Se)

Being active as image management – and how this robs you of "meaning" 

The noble vices we are rewarded for are the hardest to identify.

Looking at noble vices beyond your 10 Year Old function.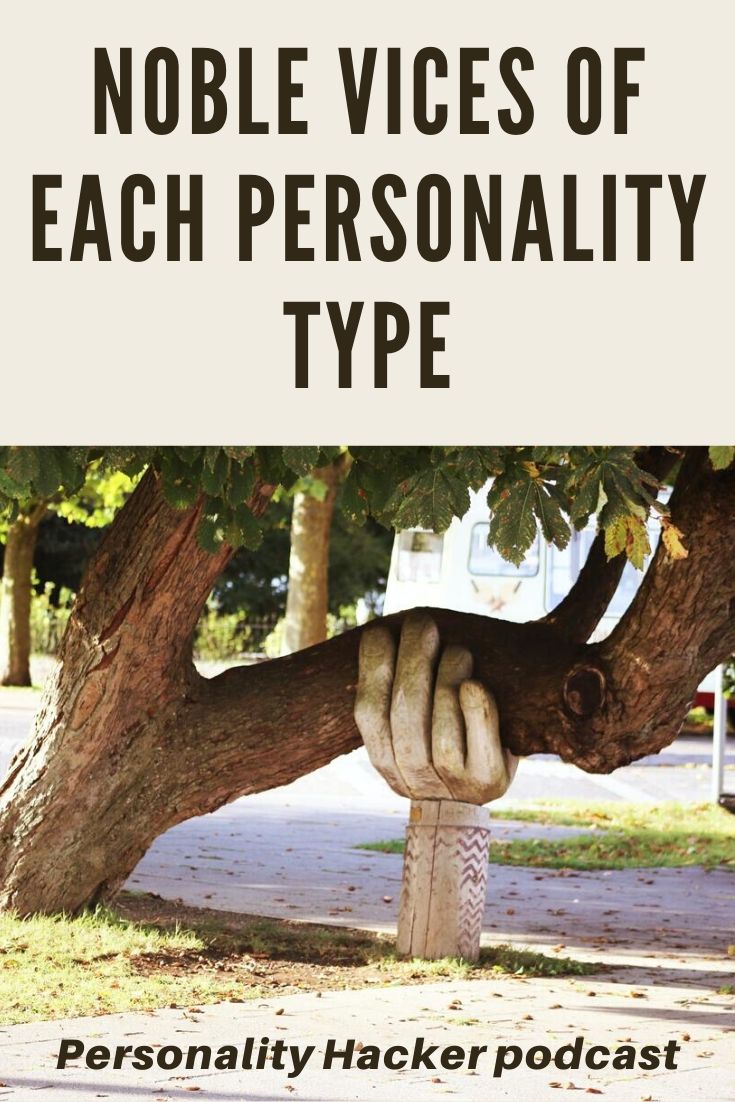 To subscribe to the podcast, please use the links below:
Subscribe with iTunes
Non-iTunes Link
Soundcloud
Stitcher
Google Play
Spotify
Radio Public
PlayerFM
Listen Notes
If you like the podcast and want to help us out in return, please leave an honest rating and review on iTunes by clicking here. It will help the show and its ranking in iTunes immensely! We would be eternally grateful!
Want to learn more?
Discover Your Personal Genius
We want to hear from you. Leave your comments below…