Podcast – Episode 0337 – The Shared Myths Of Sapiens
Download Episode Here – right click link and select "Save Link As…"
In this episode, Joel and Antonia talk about the book Sapiens and the shared reality of human myths.
In this podcast you'll find:
We talk about this book: Sapiens

 – by Yuval Noah Harari

The book talks about the 3 revolutions humans went through – the cognitive revolution, the agricultural revolution, and the scientific revolution

The revolutions each altered humans and the planet as a whole

Do we know why this happened?

Human behavior and its effect on flora and fauna

The agricultural revolution:

How did this impact our diet?

The anxiety caused by "having all of our eggs in one basket"

Harvest thinking

How this revolution shaped society over time

Why the physicality and the myth need to match each other.

How we use myths in general – and the roles they have today and through the ages.

How myths work e.g. money

How and when do myths change

Can the individual impact myths?

Sapiens reminds us of humanity's timeline.

The hero versus the steward framework – how we view humanity through these lenses.

What does it mean to be human? Some thoughts on "the human dance" and nodes in the system of humanity.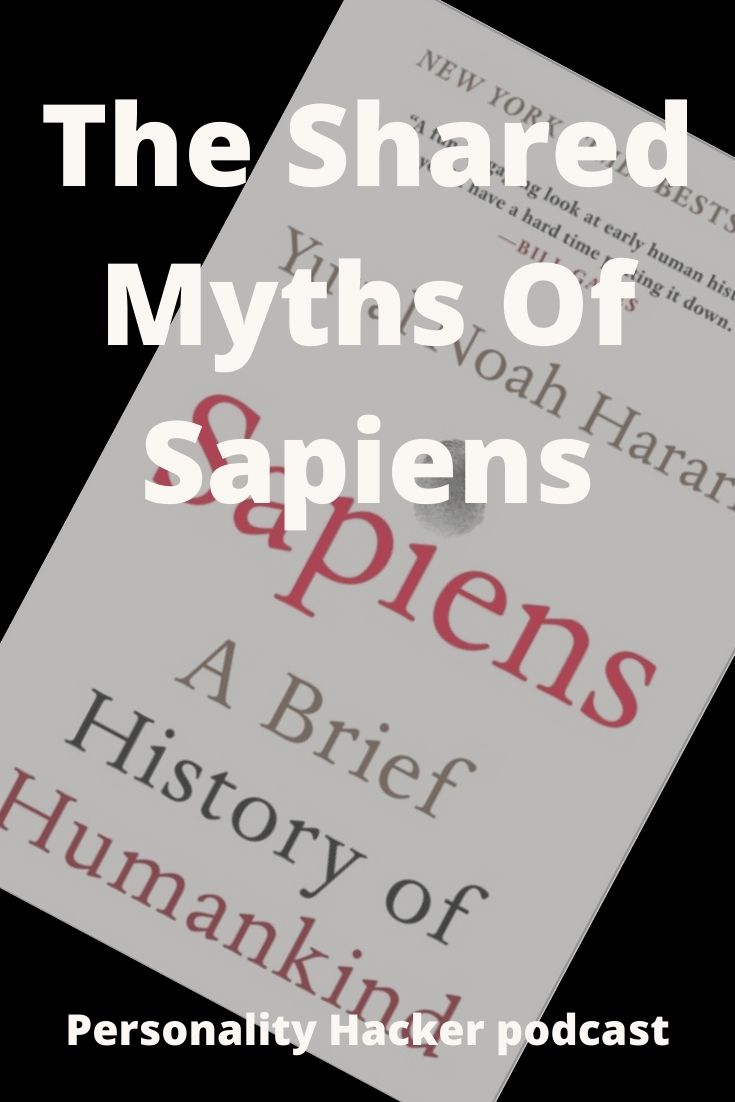 To subscribe to the podcast, please use the links below:
Subscribe with iTunes
Non-iTunes Link
Soundcloud
Stitcher
Google Play
Spotify
Radio Public
PlayerFM
Listen Notes
If you like the podcast and want to help us out in return, please leave an honest rating and review on iTunes by clicking here. It will help the show and its ranking in iTunes immensely! We would be eternally grateful!
Want to learn more?
Discover Your Personal Genius
We want to hear from you. Leave your comments below…