Podcast – Episode 0373 – How To Use Your Romantic Relationship For Personal Growth
Download Episode Here – right click link and select "Save Link As…"
In this episode, Joel and Antonia talk about using your romantic relationship for personal growth.
_________
Recommended Featured Program: "Couples Mapping" 
Create a side-by-side map of each other's personalities to be truly seen, accepted and understood by your partner, and wake up happy together.
—> Learn About Creating Your Couples Map
_________
In this podcast you'll find:
Check out our growing together

Couples Mapping

program.

2 huge extremes happening with romantic relationships in today's world.

What does it take to have a great relationship?

What defines an ideal relationship vs a "bad" relationship?

How being growth-oriented helps even ideal partnerships.

What is the foundational thing people want from being a couple?

What unique growth only exists within a relationship?

An unexpected leverage point in your relationship.

How a simple behavior makes huge changes for you as a couple.

What the

Couples Mapping

program is all about.

The 3 relationship realities.

How are your life goals and circumstances affecting you?

What it really means to have each other's back.

Why some couples fail after so long.

What makes a relationship get so mundane.

When growth-oriented couples face pressure.

What about being single?

The things that being single can't teach you.

How being single can actually help your next relationship.

What does compromise truly mean?

When you think you're compromising, but not really.

Ways to understand your relationship according to

Bruce Muzik

.

The #1 thing that is the lifeblood of every relationship.

Does your relationship have an opportunity for more growth?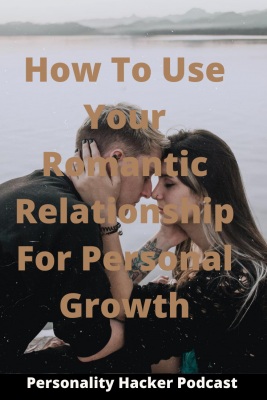 To subscribe to the podcast, please use the links below:
Subscribe with iTunes
Non-iTunes Link
Soundcloud
Stitcher
Google Play
Spotify
Radio Public
PlayerFM
Listen Notes
If you like the podcast and want to help us out in return, please leave an honest rating and review on iTunes by clicking here. It will help the show and its ranking in iTunes immensely! We would be eternally grateful!
Want to learn more?
Discover Your Personal Genius
We want to hear from you. Leave your comments below…