INTJ Personality Type Interview (with Mike Holden) | Podcast 0430
Download Episode Here – right click link and select "Save Link As…"
In this episode, Joel and Antonia talk with Profiler Training alumni, Mike Holden about his lived experience as an INTJ personality type.
————————————————-

Click Here to Download the INTJ Handy Guide
————————————————-
In this podcast you'll find:
Guest Host

Mike Holden

, INTJ, joins.

Download our

INTJ Personality Type Handy Guide

to learn about the INTJ functions.

How did Mike get into personality type?

Mike shares how intuitive blending has affected his life.

What is the relationship between Mike's Sensation (Extraverted Sensing) 3 Year Old and how he used to show up in social settings?

How did discovering his type change Mike's life?

How has Mike's relationship to his Effectiveness (Extraverted Thinking) Copilot developed?

Why does Mike find emotional intelligence and his Authenticity (Introverted Feeling) 10 Year Old to be important?

Does living in Spain suit Mike's lifestyle?

What connection does Mike see between easily awing people with his intelligence when he was young and his resilience later in life?

How has building habits and understanding compound effects been important for Mike in his life?

How does Mike use his wiring to reach what he wants to achieve in life?

Mike shares how Sensation (Extraverted Sensing) now shows up in his life.

What advice would Mike give to his younger self?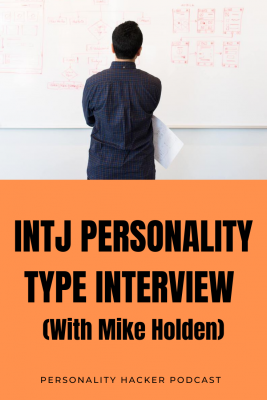 To subscribe to the podcast, please use the links below:
Subscribe with iTunes
Non-iTunes Link
Soundcloud
Stitcher
Google Play
Spotify
Radio Public
PlayerFM
Listen Notes
If you like the podcast and want to help us out in return, please leave an honest rating and review on iTunes by clicking here. It will help the show and its ranking in iTunes immensely! We would be eternally grateful!
Want to learn more?
Discover Your Personal Genius
We want to hear from you. Leave your comments below…