Why Would An ENFJ Look More Like An INFJ? | 10 Min Type Advice | S02:E02
Why Would An ENFJ Look More Like An INFJ?
In this episode Joel and Antonia answer an ENFJ listener's question about why she cognitively looks like an INFJ.
Download Episode Here – right click link and select "Save Link As…"
Ask Your Own Question

We invite you to ask questions about personality types, relationships, and personal growth. Your questions may be addressed on our audio podcast "10 Minute Type Advice "
In this podcast you'll find:
Program title: 10 Min Type Advice
Episode title: Why Would An ENFJ Look More Like An INFJ?
Episode number: S02:E02
In this podcast you'll find:
Try Dr. Dario Nardi's online assessment at

keys2cognition.com

to get an idea of your preferred cognitive functions. (The website is down at the time of this recording)

Is it rare for someone's Driver (Dominant) and Copilot (Auxiliary) cognitive functions to be at the same skill level?

Why may an online assessment test fail to capture your personality type accurately?

Can the act of taking an online assessment bring out certain cognitive functions over others?

Are we aware of all the areas of life our Driver function touches?

How can your level of maturity influence your test results?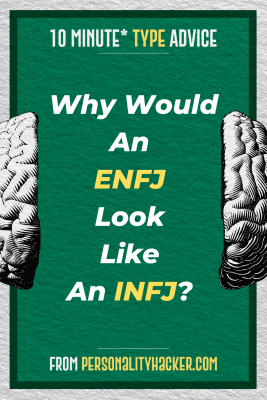 To subscribe to the podcast, please use the links below:
Subscribe with iTunes
Non-iTunes Link
Soundcloud
Stitcher
Google Play
Spotify
Radio Public
PlayerFM
Listen Notes
If you like the podcast and want to help us out in return, please leave an honest rating and review on iTunes by clicking here. It will help the show and its ranking in iTunes immensely! We would be eternally grateful!
Want to learn more?
Discover Your Personal Genius
We want to hear from you. Leave your comments below…