12 Best Podcasts of 2020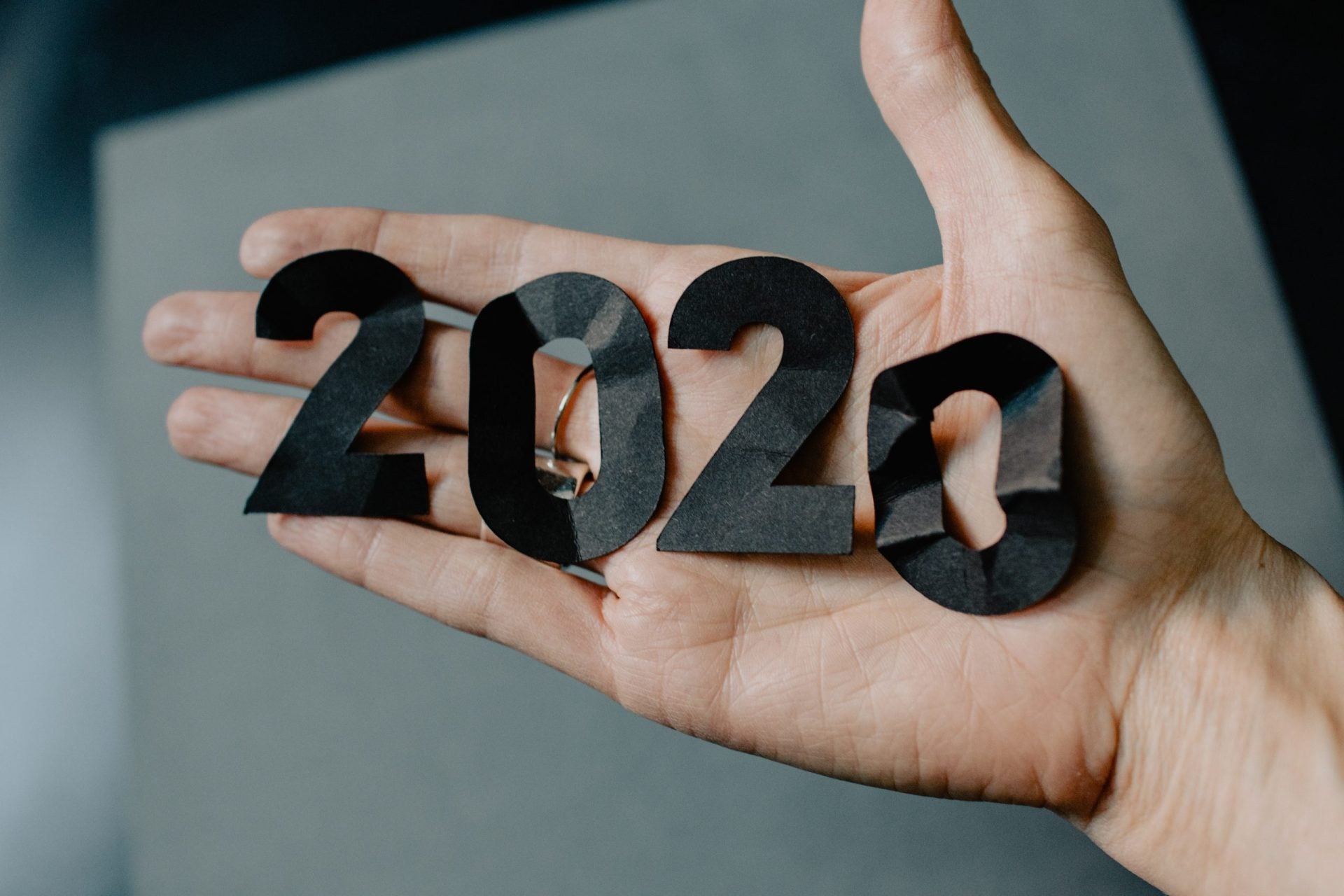 No matter where you are in the world, 2020 has been a challenging year for most people. As we finally get to see this year come to a close, we wanted to take some time to look back on the past 12 months and the podcasts that you, our listeners, may have particularly resonated with. Below is the list of the 12 most downloaded Personality Hacker Podcasts of 2020.
Whether you're a brand new listener, or have been with us on this journey for a while now, we hope this content brings you an extra nudge of encouragement, inspiration, insight or anything else you may need as the new year begins. But first some milestones from 2020.
Podcast Milestones for 2020
Here are some of the milestones from 2020:
The Top 12 Personality Hacker Podcasts of 2020
Once you get into it, typology can really be an endless rabbit hole of information. It's fascinating content, and the number of "aha moments" that help to understand oneself and others better never seems to end. Ultimately though, all the geeking out aside, the real value of the model lies in applying it to your own personal growth journey. One of the best ways to practice that, is to find ways to incorporate your mind wiring knowledge to your day-to-day life. And an ever-present place to do that is decision-making. However big or small, understanding your own mental wiring can help you make better decisions.
Last summer, I had the chance to be a part, together with a group of some 50+ amazing virtual audience members, of 9 Days of Enneagram Live Recording (well 10, actually) taught by Beatrice Chestnut and Uranio Paes. Each day, they taught us about the fundamentals and original growth strategies of each one of the enneagram types – all raw content for what will soon become individualized Enneagram Owners Manuals for all 9 types. One of the cool perks of the experience though, is that we got to witness real-time organic conversations and discussions happen. I don't think it's an exaggeration to say there's something magical that happens when these two enneagram teachers, Joel, and Antonia get into a deep conversation with each other. Maybe that very special energy that emerges is part of the reason this podcast was so popular this year. If you enjoyed it, and are interested in the Enneagram as a system, make sure to also check out the 2-part series Dr. Beatrice Chestnut taught on Enneagram Instincts and Passions – part I here.
Whether you're in the midst of a job transition/search, or whether you've been looking for something to fill up your time during quarantine, building new skills may have been a big area of focus for you this year. One of the hardest things when acquiring a new skill is having the patience to stick with it, particularly when the learning curve flattens out. This is another great area to leverage typology knowledge by tailoring your approach to your own mind wiring.
"The map is not the territory." When used well, typology can be a powerful tool to understand parts of yourself more deeply. However, sometimes, as we get deep into this framework, it can be tempting to conflate who we are with our best-fit personality type. What is the line between getting a deep understanding of your own cognitive functions, perhaps even designing a life ergonomic to your own Car Model vs turning type into our entire identity? This rich discussion drew many people in, and touches upon some of the questions that we frequently get from community members.
This episode is the last one of a rich 5-part series based on the book "The Tools" by Phil Stutz and Barry Michels, a series of transformative personal growth tools. The tools are practical and widely applicable, as each targets specific sets of challenges, such as dealing with adversity, having difficult conversations, overcoming fear of public speaking, or finding the courage to step outside of your comfort zone. The last tool, Jeopardy & Willpower, explores looking at our finite nature, and leveraging our mortality to build perseverance, resilience, and motivation. If you're interested in listening to the whole series, start with the first episode exploring a tool called Reversal of Desire.
This episode explores the concepts of pain vs suffering, the differences between a struggle and a challenge. It unpacks some of the resource depletion that takes place when we find ourselves unable to let go of the struggle. It also offers some antidotes – the crucial roles that both gratitude and purpose can play, in helping us free up some mental space, particularly as we navigate challenging times.
"The right quality in the wrong system will still create an unhealthy emergent." In this episode, Joel and Antonia explore the concept of Noble Vices and illustrate ways this mechanism can show up around our 10-year old cognitive function. It is easy for each of the personality types to build a 'narrative' around this part of ourselves that the world won't challenge. For instance, ExFP may be 'too productive', IxFJ 'too conscientious', INxP 'too reliable'. At first glance, these can look like qualities, but applying the lens of typology reveals some of the defensiveness that may be going on beneath the surface.
While we may not be able to travel this year, it luckily doesn't take away our ability to travel in our minds through the power of stories, experiences, and adventures relayed back to us. In this popular podcast, Joel and Antonia share about their experience traveling to Egypt in January 2020 (just before the world shut down) and some of the things they took away from the voyage.
One incredibly common and heartwarming phenomenon that happens to many people who discover Myers Briggs personality types is the deep urge to want to share this tool with all the people in their lives. If understanding your best-fit type had a profound impact on you, it only makes sense to want to spread that experience further. The challenge is that it may be hard to convey something you've researched so much to someone with absolutely no prior knowledge completely overwhelming them. This podcast offers some tips to help you do just that.
Once you know your best-fit type, there is an 'optimal' way to engage with the four functions of your Car Model. After exploring ways to find flow, grow your copilot, and find a balanced way to harness your 10-year old function in times of play, it's important to also spend some time integrating your 3-year old cognitive function. In this 2-part series, Joel and Antonia explore ways to build a solid foundation on your inferior (3-year old) cognitive function. This first episode covers the IxxJ and ExxP personality types, while part 2 covers the IxxP and ExxJ personality types.
Continuing on the fascinating topic of the inferior cognitive function, this episode from May got a lot of attention. If human behaviour can be full of contradictions, nowhere in the car model is this as apparent as in the dynamic we have with our last function, the "3 year old" cognitive function. The inferior (3-year old) function can be both a complete blindspot or a heartfelt aspiration. It can be a source of admiration, fascination and awe, and an infuriating source of frustration, all at the same time. A big part of what makes our relationship to this function peculiar is the binary way we engage with it: it's either 'on' all the way or it's 'off'. This is the topic that is being unpacked in this episode and ways this manifests for each of the 16 types.
Honorable Mentions
Before we finish this countdown and go to the most downloaded podcast of 2020, a few other podcasts from this year were worth a special highlight as well.
We've received so many emails and stories from all ranges of personality types sharing their stories, struggles, challenges in this trying 2020 year. As we deal with some brand-new challenges that go well beyond type, some wisdom can still be gleaned from mastering your own brain wiring, particularly for managing your own energy. How do you deal with getting your energy recharged as an extravert, if you're having to isolate yourself? And how do you ensure you stay balanced and don't fall into a perpetual loop as an introvert, when the pressure to extravert has become so much less?
The question is one that most of us have probably asked ourselves at one point or another – does one's type ever change? It was also the starting point for a rich conversation about type, growth and Dr. Dario Nardi's latest findings. This exploration went beyond just this podcast episode and revealed the need for new programs to unpacked these topics further, such as the Magic Diamond Mentorship experience and the one-sidedness workshop all taught by Dr. Dario Nardi in 2020.
Did you miss these opportunities? Don't worry, here are some podcasts that can give you a bit of a taster for some of this rich content: Developing All 8 Cognitive Functions For Growth and the Markers Of Development Part 1 and part 2. And of course, don't forget to get yourself a copy of Dr. Dario Nardi's latest book "The Magic Diamond."
There are a lot of resources to help you determine your best-fit type, however, when you're in the midst of the confusion, it can feel plain frustrating. If that's your case, this episode is for you: know that you're NOT alone, and that there's many, many reasons why figuring out your natural mental wiring may be a challenge. Hang in there, you WILL get there, even if clarity is taking its sweet time..
While it can feel like time stood still during this past year, and that we starved for in-person connection, we also had a chance to have some truly incredible virtual experiences. This was the case when Antonia decided to bring together more than 60 women of NT personality types (INTJ, ENTJ, INTP, & ENTPs) for 2 days of community building – creating an 'unsafe' space for them to share freely about some of the challenges, struggles, questions, and frustrations they may experience. Around the experience, Joel and Antonia created a 2-part podcast series on the topic of social challenges NT women face (listen to part 2 here). One of the amazing things that happened is that we received messages, not just from NT women themselves feeling deeply seen and understood, but from mothers, siblings, friends, and husbands who thanked us for helping them connect with NT women in their lives more meaningfully. And THAT is ultimately what understanding typology is all about.
And yes, I know we are still missing the winner on this list – allow me to introduce the podcast that your most downloads in 2020:
A more personal and intimate episode, as Antonia and Joel reflect on the passing of Neil Peart, the drummer of the rock band RUSH, a thought leader that shaped some of Antonia's views and thinking. The conversation takes a meta-perspective on what it means to be a thought leader in an age of information overload, the importance of mentors, and how the different types tend to approach modeling others.
——————
What was YOUR favorite podcast this year? What particularly resonated with you? What was your biggest a-ha moment? We would LOVE to hear more about your 2020 journey in the comments below.
Thank you for reading all the way to the end & for being a part of our growth-minded community. We couldn't do what we do without all of you. Take good care of yourself and all our best wishes to you for this brand-new year coming up.
Let us know what you'd like to see us talk about on the podcast here.