Podcast – Episode 0091 – ENTJ Personality Type Advice
Download Episode Here – right click link and select "Save Link As…"
In this episode, Joel and Antonia dive deep into the needs and desires of the ENTJ personality type.
In this podcast on the ENTJ personality type you'll find:
It's tough to get to know the real ENTJ. There are a lot of layers.

Napoleon was most likely an ENTJ.

ENTJs are rewarded by society because their kind of leadership is honored by this world.

Female ENTJs are often not received well because of imposed gender roles.

ENTJs get the job done.

They have a lot of perceived confidence. It often appears like nothing rattles them.

Most of the answers we got on the survey were very short.

There's a sense that they can't slow down.

If they don't feel confident they are good at ignoring it. Lack of confidence doesn't serve them.

They have a tendency to overvalue templates that work and never question whether they need to be changed.

The driver process for ENTJs is Extraverted Thinking that we nicknamed "Effectiveness."

Effectiveness is fast. It doesn't question. It just keeps moving.

What happens when you're wrong?

The co-pilot is introverted learning process called Introverted Intuition that we have nicknamed "Perspectives

."

Perspectives encourages ENTJs to not just assume their observations are accurate. It asks, "Is there a better way?"

Napoleonic warfare is a good example of Effectiveness doubling down and not adapting to new warfare strategy.

The 10-year-old process is Extraverted Sensing we have nicknamed "Sensation."

If an ENTJ doesn't slow down and focus on the co-pilot Perspectives, they will synthetically keep themselves limited. Avoiding the big game and not fulfilling their potential.

When ENTJs have some past wounding there is an instinct to avoid the inner world. They fear the Intuitive Introverted world. They worry about the pain they may find there.

The 3-year-old process is Introverted Feeling that we have nicknamed Authenticity

.

This is about managing emotions. It asks, "What's going on for me?"

There's a sense of avoidance out of fear of the inner work. The more ENTJs avoid their inner world the less they will reach their full potential.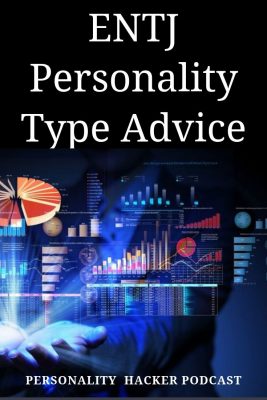 To subscribe to the podcast, please use the links below:
Subscribe with iTunes
Non iTunes Link
Download The Android App
Subscribe on Soundcloud
Subscribe with Stitcher
If you like the podcast and want to help us out in return, please leave an honest rating and review on iTunes by clicking here. It will help the show and its ranking in iTunes immensely! We would be eternally grateful!
Want to learn more?
Discover Your Personal Genius
We want to hear from you. Leave your comments below…