Podcast – Episode 0195 – Antonia Life Lessons At 40
Download Episode Here – right click link and select "Save Link As…"
In this episode Joel and Antonia talk about the life lessons Antonia has learned on the eve of her 40th birthday.
In this podcast you'll find:
Antonia's turning 40!

What are the biggest lessons she's learned?

Stop outsourcing your belief systems

Life lessons are not static

Stop handing yourself over to the conditioning of society

There are parts of us that we can't outsource and there are parts that we regularly outsource.

Get sophisticated enough to brainwash yourself to be who you want to be

People will become upset if you decide to be loyal to yourself instead of everyone else

Sometimes we turn responsibility over to others, so we aren't to blame

Black Mirror episode Nosedive

Life is effectively a game, so we hand ourselves over to the scorekeepers of life.

"I said something and a bunch of ppl didn't like it, so I"m going to outsource what I said to group preference."

Instead, be willing to stand behind what you think and say.

You need to have your finger on the pulse of who you are and the person you're creating.

Life is not about what I'm doing; it's about who I'm becoming.

Care about other people but don't outsource yourself to them.

"I'm not a human doing; I'm a human being."

Actually, we are human becomings.

Direct the process of who you become over time.

When we think life is a game we play to win then we tend to push life down the road.

We have to stop kicking the can of life down the road

Life has to be your daily experience.

It doesn't matter if you sit on your butt and do nothing. You are still going to become something different over time.

So, guide the process and accept who you are right this second.

If I know that I am who I want to be it doesn't matter how I'm doing it because I am centered on who I want to become.

Some people see life as a problem to solve.

Others see it as an experience to optimize.

In some religions, we defer life to the afterlife.

There's no one sitting in a board room planning your life for you. It's up to you.

Life isn't going to magically happen without any effort on your part.

Get yourself on the right trajectory.

FOMO: Fear Of Missing Out

We have so many options.

The grass is greener on MY side because I make it green.

I want every experience to be the most epic experience I can have at this moment.

Pithy statement: You can't want something more for someone else than they want it for themselves.

What it may actually mean: Are you projecting onto someone else the things you know you need to work on?

Everything that we experience in someone else that we find annoying is usually a reflection of something similar we carry within us.

When we are the most frustrated with someone else, it is usually because we are avoiding having that conversation with ourself.

Get to a place where you can have a relationship with your ego so you can notice when it is projecting.

There's nothing you can do that will substitute for having a good solid relationship with your ego.

Recognize when you can do better.

It's going to be okay. There's no death at the end of most roads. But the ego thinks there is.

Don't sweat the small stuff.

This is a hard-won realization.

Straightforward but not easy.

Every time something makes you uncomfortable, don't turn away from it. Embrace it and look for significance within you.

Why is this making you uncomfortable?

How are you part of the discomfort?

Life's a journey. A process. We are all at different paces and places.

Make sure you're on the right track and optimizing life so that you become the best version of yourself.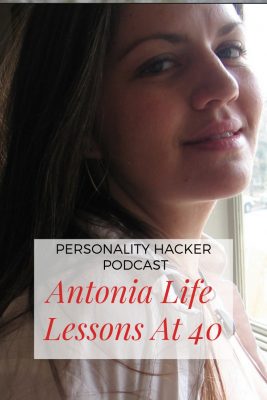 To subscribe to the podcast, please use the links below:
Subscribe with iTunes
Non-iTunes Link
Download The Android App
Subscribe on Soundcloud
Subscribe with Stitcher
Subscribe on Google Play
Subscribe with Facebook Messenger
If you like the podcast and want to help us out in return, please leave an honest rating and review on iTunes by clicking here. It will help the show and its ranking in iTunes immensely! We would be eternally grateful!
Want to learn more?
Discover Your Personal Genius
We want to hear from you. Leave your comments below…