PHQ | QUESTIONS: Advice For NT Women
Download Episode Here – right click link and select Save link as…
PHQ | QUESTIONS FROM COMMUNITY: In this episode, Joel and Antonia answer a listener question about how Intuitive Thinker women express feminine energy.
In this podcast you'll find:
Find like minded people who are similar to you. Fellow NT females.

How to maintain a sense of femininity as a Thinker female is an important question.

The models of behavior that we see around us are societal constructs.

Intuitive Thinker females often feel like men trapped in women's bodies because they run counter to the social construct of the stereotypical female.

Thinker females often feel excluded from a sense of sisterhood or standard definitions of femininity.

Most women have bought the premise of women being a certain way. The ones who match the pattern can connect with each other because they work together to reinforce the societal meme.  

Most Feeler women aren't aware that Thinkers feel excluded.

NT women may not fully integrate into the sisterhood community, ever. There will always be a piece that is missing. There will always be some misunderstanding between Feeler and Thinker women.

It's important for Thinker women to show up as their authentic selves, so other Thinker women don't feel alienated.

The highest demographic of women are Feelers, so most events seem targeted at feeler women who show up a certain way.

The concept of Thinker women being feminine and part of the sisterhood seems to be missing.

The ideal would be to create movements where Thinkers and Feelers alike can feel understood and welcomed.

We need to separate feminine/masculine definitions from gender.

Some men have feminine energy and some women have masculine energy.

Masculine energy is slow. Still. A container. Creates safe space.

Feminine energy is in motion. A dance. Beautiful. Seductive.

Feminine energy needs the safety of masculine energy to show up in that dance.

When you are attracted to somebody, it is usually the polarity of Masculine/Feminine energies that create the attraction – regardless of gender.

Where do you have a tendency to land?

Thinker women can seem very masculine when sharing data, and feminine the rest of the time.

Playfulness can be a very feminine expression.

What areas of your life contain that feminine energy?

Look at different models of feminine and masculine energy. You may be overvaluing what you think are feminine or masculine stereotypes.

Rest into the energy you bring.

Femininity is a subjective construct.

Femininity may be very subtle, and there is beauty in subtlety.

We look at behaviors coming from certain types. Fe is all about connection and harmony in the outside world. 50% of the female population use Fe. So, we gauge femininity by that cognitive function.

That isn't femininity. That is just Fe.

There are stereotypes in society that indicate women are supposed to be emotionally and socially intelligent.

Thinker women will demonstrate intelligence that is logical and data driven, which society considers a more masculine intelligence.

DON'T DUMB DOWN YOUR INTELLIGENCE.

Show up as you are wired.

Don't get defensive.

Let people have their tropes and live your life as authentically as possible.

Life is going to give you obstructions no matter who you are.  

Go around the obstructions and get your goals accomplished in whatever way you can.

Know yourself. Know what you want.

What do you want out of life? Use your Thinker mind to reach your goals.

Fully recognize your femininity in whatever ways you express it.

Never defend your brilliant mind. Let the world come to you.

The people in your life that are supposed to be there will stick around because they value your gifts.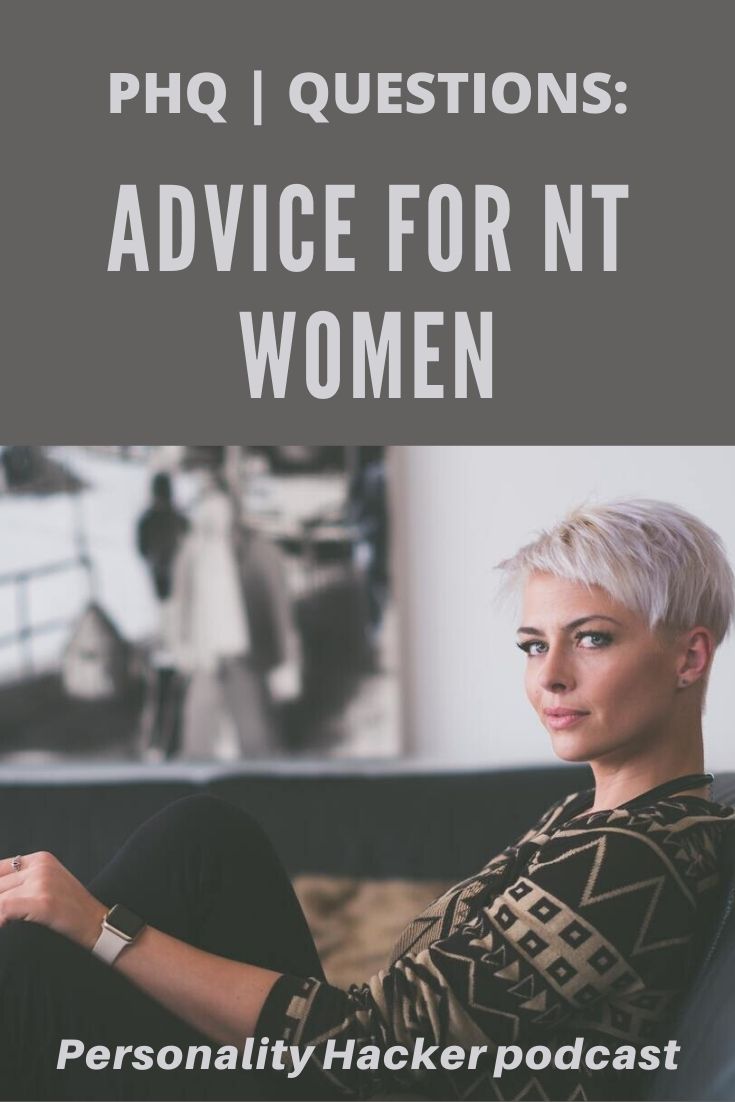 To subscribe to the podcast, please use the links below:
Subscribe with iTunes
Non iTunes Link
Download The Android App
Subscribe on Soundcloud
Subscribe with Stitcher
If you like the podcast and want to help us out in return, please leave an honest rating and review on iTunes by clicking here. It will help the show and its ranking in iTunes immensely! We would be eternally grateful!
Want to learn more?
Discover Your Personal Genius
We want to hear from you. Leave your comments below…